Welcoming New Teachers to Richwoods
Kelly Hubert is one of Richwood's newly hired teachers. In addition to graduating high school from Peoria High and getting a bachelor's degree from the University of Phoenix, she has two master's degrees: one in Educational Technology, from the American College of Education, and another one in secondary education, at the University of Phoenix. Her journey to becoming our Health teacher began when she was a social worker. Her friends, teachers themselves, convinced her to take up teaching. They said, "Who could turn down a job where you get summers off?"
Hubert believes it is important to build relationships with students and try to make learning as fun as possible. She motivates her students through building meaningful relationships and providing a safe and non-threatening class environment for them. Hubert includes technology in the classroom as well; such as gamified learning like Kahoot and Quizziz, webquests, video, and multimedia. If Hubert didn't teach Health, she'd teach physical education. Math being her least favorite subject growing up, she would avoid teaching it. "I just didn't understand why we needed to know what X equaled," she explains. Hubert enjoys Richwoods' diverse group of students, amazing staff, and she's super excited this year to find some green Nike tennis shoes to represent our school colors!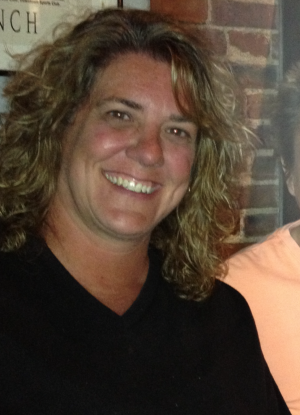 Kelly Hubert
Caroline Morales is another one of Richwood's newly hired staff, teaching Black History, Geography, and American Justice. She graduated with a degree in history and a minor in secondary education from the University of Illinois. Morales was inspired to go into teaching by one of her social studies teachers who she says, "made me love history and the stories that came along with it." She believes that it is important to form a bond with her students in order to maintain their attention in the classroom. Whether it is providing them with snacks, coffee, and stickers or utilizing the smart board in class, she aims to motivate and inspire her students.
Morales explains how she loves all the different types of people she has met at Richwoods. She describes her fellow Richwoods co-workers as nice and helpful. "I feel like I meet someone new every day," she says. History is her favorite subject to teach but if she were to teach something else, she'd teach English. Science turned out to be her least favorite subject in school. "It was hard, and I was bad at it," she explains. All in all, Morales was excited to be a part of a homecoming week, and loves all the themes and activities that it encompasses.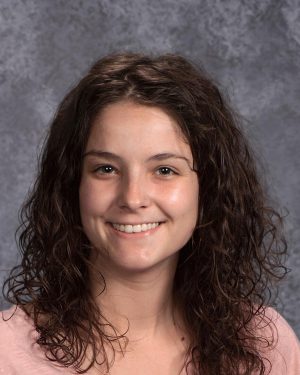 Caroline Morales
Mr. Haefli is the new keyboarding and Business law teacher at Richwoods. He graduated from Loras College with a Bachelor's in Business. As a Keyboard teacher, utilizing technology is essential. He loves his Newline Board and enjoys all the cool features of the EDUtyping program he uses. Mr. Haefli is passionate about teaching as he loves helping students reach their potential. He believes it's important to explain the benefits of hard work and to show how it will help students in the future. Consequently, his philosophy in the classroom is to get work done early so students have plenty of free time later, believing students should make the most of their time while they are at school. So far, Mr. Haefli's favorite part of Richwoods is the administrative team and his fellow teachers, as they have been very helpful and accomodating. In regards to the remaining school year, he is excited to master the Rubix Cube. If he weren't teaching Keyboarding and Business Law, he would be teaching yoga. When asked about his least favorite subject in school, Mr. Haefli answered, "Algebra. Why are there letters all of the sudden showing up in my numbers?"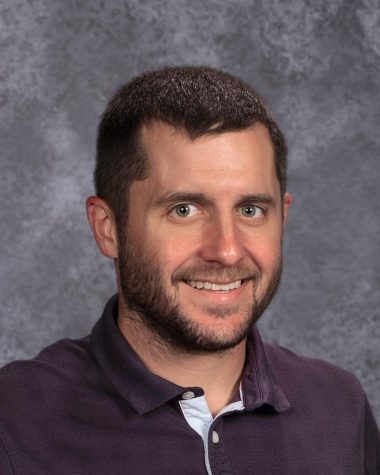 Mr. Haefli
Leave a Comment
About the Contributors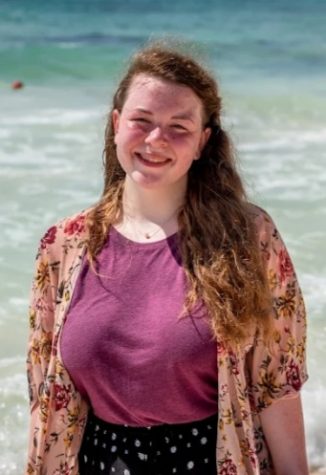 Sarah Allen, Feature Writer
Sarah Allen is a senior at richwoods high school and part of the ib programme. She enjoys theater, music and service. She is president of the interact...