Dr. Clarkson- Teacher of the Year!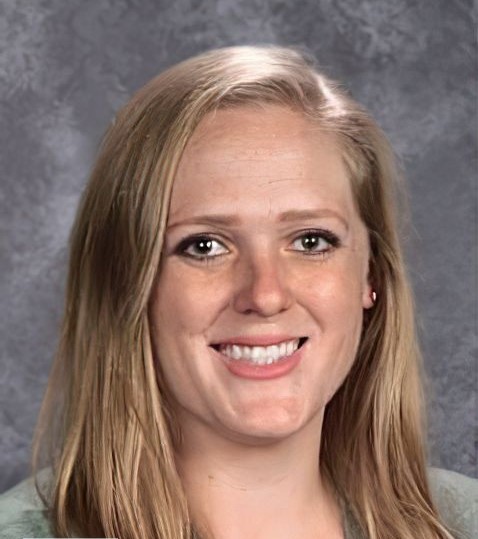 Recently, a Richwoods teacher received two very prestigious awards.   Dr. Kelsey Clarkson won the Donald M. Phares Award which goes to the most outstanding educator Peoria Public Schools.  It is truly the grand prize for all teachers K-12 in PSD150.  But it didn't stop there.  Dr. Clarkson was nominated to the Illinois State Board of Education and won the Meritorious Service Award!  According to the Illinois Board of Education, the Those Who Excel & Teacher of the Year programs have been sponsored since 1970 "to honor educators who have made significant contributions to our state's public and nonpublic elementary and secondary schools." The application materials, including three letters of recommendation, a professional biography, a resume, and a personal statement about beliefs in education are evaluated by a committee of educators and administrators.  
Dr. Clarkson is an incredibly involved educator at our school, teaching Advanced Placement Statistics and AVID, as well as being the Interact Club Adviser and the Women in STEM Club Adviser. Dr. Clarkson received her Bachelor of Science in Mathematics from Bradley University, her Master's in Education for Teaching English to Speakers of Other Languages from Grand Canyon University, and her Doctor of Philosophy in Mathematics Education from Illinois State University.  
Dr. Clarkson places a great emphasis on helping her students to understand the meaning behind the concepts that she teaches, rather than just the topics themselves, as well as exploring non-traditional methods of student assessment. When asked what she thinks led to her winning the award, Dr. Clarkson said that she believes it was her involvement in various school activities including Interact Club, AVID Site, Teacher Academy, and being a professional development leader. Dr. Clarkson also said, "I believe this award is also a reflection of my efforts to show every student that they CAN succeed in math class and are whole humans with other interests and goals that matter." She reports that winning the award was not a goal for her, but rather something that just happened because she worked hard and followed her passion with everything she had. Surprisingly, Dr. Clarkson reported that she did not know she was going to be a teacher until the end of her sophomore year of college, when her professor, Dr. Alberto Delgado told Dr. Clarkson that she thrived in tutoring. Dr. Clarkson said that this professor's guidance is a large reason for why she ended up as a teacher.  
Ultimately, when Dr. Clarkson was asked of her reaction to winning the awards, she said she "was surprised, humbled, and re-invigorated to support [her] students in and out of the classroom." The students, teachers, and administrators at Richwoods High School are proud of Dr. Clarkson for winning the Meritorious Service Award, and hope she continues to do amazing things both inside and outside of the classroom.  
Leave a Comment