Setting Students Up for Success
Senior students' perspective on college applications
As members of the class of 2022, we are at the height of the college application process. With multiple essays to write and multiple schools to apply to, it can become overwhelming very quickly. Many students find the application process extremely hard to navigate, whether they are using the Common Application or another platform, and we believe that there should be more time dedicated in school to help students confidently and successfully apply to colleges.
The personal information included in the Common Application is very tedious and time consuming. A lot of students seem to procrastinate the application process because they are uncertain and overwhelmed with the criteria that needs to be completed. It is imperative high school students transition to becoming independent of teachers, but applying to colleges is a major step in education that requires assistance from staff. Counselors and teachers hosting more college application days can alleviate confusion about the numerous questions involved in the Common Application. Junior year students can also be introduced to the Common App at the end of their school year to prepare them for the future application process.
Another important piece in every student's application is their personal essay. This essay has a great deal of influence over a student's application, as it is where admissions officers actually hear the voice of a student. This personal statement is nothing like the analytical or argumentative essays we are used to writing in classes, it is an insight into what a student is actually like, which is an unfamiliar writing style to students. Many students have no idea of how even to begin, and when asked to identify an important life event or a defining characteristic, they draw a blank. Schools should provide more resources to allow students to tackle this essay, whether it's teachers making themselves available for one on one time with students, taking a class period to host a writing seminar, or sending students resources to look into on their own.
Parents of the current students applying to colleges had a drastically different experience and process during their college applications. Therefore, counselors and current teachers are the adults most knowledgeable about the college application process. Counselors and teachers are always available to assist students, however, having dedicated days where students can work on their Common App with a counselor or teacher would provide great assistance.  The pandemic has made communication and organization difficult for both students and staff to coordinate these kinds of things, but moving forward this is an area we would like to see more attention.  It is important for students to develop a sense of independence, but having these services available will give students a sense of security and a sense of confidence in their applications.
Leave a Comment
About the Contributors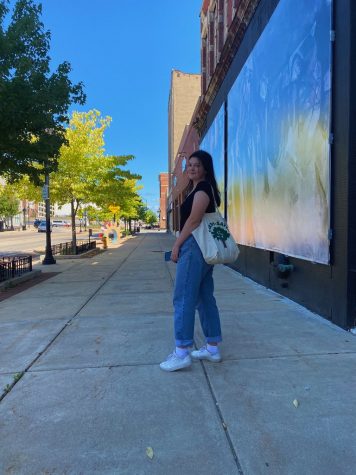 Neve Kelley, Editor in chief
Neve is an IB senior at Richwoods and before becoming Co-Editor-In-Chief, she wrote for the news section. She is also involved in Richwoods theatre, on...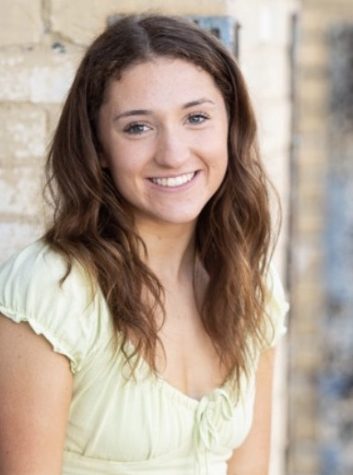 Liz Setti, Editor in chief
Liz is a senior at Richwoods and has been on the Shield since her sophomore year. She has been a writer, sports section editor, and now co-editor in chief....