Knights Take Down State-Ranked Irish
Richwoods takes home a thrilling win over cross-town rival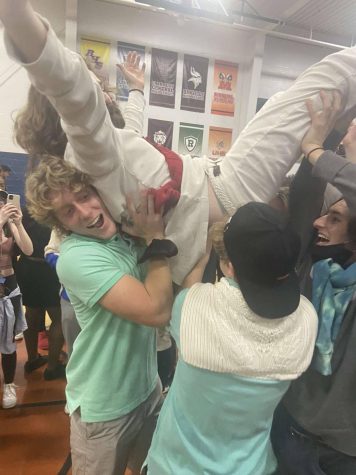 On December 3rd of 2022, the Richwoods Knights boys' basketball team played against the Illinois state ranked, Peoria Notre Dame boys' team and managed to bring home the win. The Knights defeated the PND Irish with a score of 52-45. Despite it being an away game, the team still had an abundance of people there to support them during this game against their cross-town rivals. As per usual, both schools brought a loud and rowdy crowd which created an electric atmosphere in the gym that night
When asked how the team felt leading up to the game, senior captain, Jamauri Winfrey, answered by saying, "We had the mindset to just play as hard as we could in an attempt to come out with the win." He added, "Me personally, I felt good going into to it and had confidence in myself and in the team to win a ball game."
As a result, they did exactly that and Winfrey had a stellar night for himself. He scored 16 points and had a total of 5 rebounds, being a vital component for the win that night. Their coach, William Smith commented that "Anytime you can beat a really good conference opponent on their home court feels great, but to do it against a State ranked conference opponent it felt even better."
Getting the win over the PND is great for the Knights considering the height they were facing. Many players on the Irish tower over the boys on the Richwoods team. Many starters for the Irish stand at 6'8 and 6'9 while the Knights do not compare vertically. However the size deficit did not stop the Knights from taking the win home.
The Richwoods Knights had previously been on a five-game losing streak against the Irish, one of those games being the 2019 Regional game, but they fought hard and put an end to it. Along with Winfrey, many other seniors contributed to the win, some being Javon Brewer, Carlos Beck, Jaylen Brown, Jeremiah Welch, D.J. Porter, Michael Womer, and Ethan Martin. This was a huge win for the Knights and great start to a very successful season. Coach Smith added "The win was great and it gave our community, our school, and our team confidence to play against and beat anyone."
The Knights currently have a record of 12-6 overall, and 4-2 in conference play. As of now they are sitting at 3rd in conference but still have 4 conference games left. They are riding on an 8-game win streak and are striving to keep the streak going. Overall, this basketball team has had a great season and are hoping that there will be many more wins to come. Coach Smith added one more thing and that was that, "This team is a very unselfish hardworking group. Everyone is trying to be an all-star in their role on the team, and they truly play for each other. That is what makes them fun to watch. They are a true brotherhood."
Leave a Comment
About the Contributors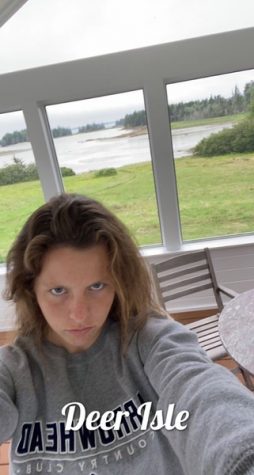 Maggie Urich, Sports Writer
Maggie is a junior at Richwoods and is a writer for the sports section of the Shield. At Richwoods Maggie also participates in soccer, golf, and is co-president...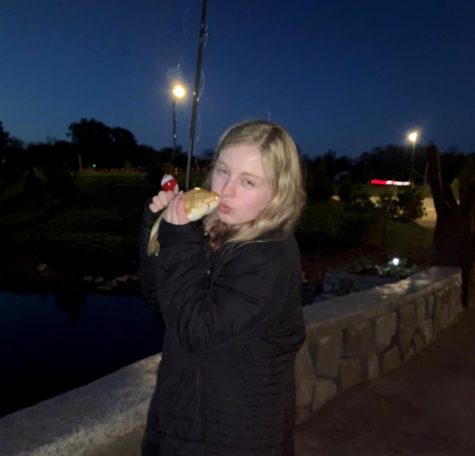 Audrey Drozd, Sports Editor
Audrey is a senior at Richwoods and is a raging antisocial. She is in student council, KISA, and Film Club. Audrey's favorite food is pizza, specifically...