Frederick Holder: A Name That Has Not Been Said Enough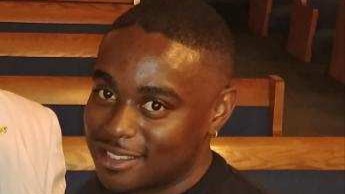 On June 23, 2021, 28-year-old Los Angeles resident, Frederick Holder, was murdered around 9:50 A.M. Holder was pursued by a LAPD helicopter, in accordance with his reckless driving. Local Norwalk Station police then continued to chase Holder on the 605 freeway, in an attempt to stop him.
The helicopter that initially spotted Holder continued to monitor him, though he allegedly had done nothing wrong. Holder was soon stopped at a red light surrounded by traffic and four deputy vehicles, who had already drawn their guns.
The deputies hastily approached Holder's vehicle. They assumed Holder was armed due to him holding an item, that was later cleared to be a cigarette lighter. Deputies Jackie Rojas, Javier Fierros, and Christopher Conger fired 33 bullets in total at Holder. 17 of these bullets struck Holder and abruptly killed him. Multiple of these bullets are even said to have struck Holder in his mouth.
The family of Holder were distraught. His mother stated to media, "Regardless of what my son did, he did not deserve to be shot at 33 times."
On a social media platform a video of a community meeting captures Holder's sister stating, "You guys shot my brothers mouth off, you shot his tongue off."
The Holder family sent a letter requesting access to the audio and visuals of the incident. They also requested employment status of the deputies who were involved in the shooting. However they were denied access. Norwalk Sheriff, Alex Villanueva, refused to meet with Holder's family and stated in a local meeting, "The overwhelming majority of law enforcement shootings across the nation are legal and justified."
Activists and justice seekers world-wide felt Holder's death was distasteful and racially motivated. What began on February 4, 2022, and ceased on March 4, 2022, was a protest in efforts to obtain justice for Holder. Protestors gathered for 33 days straight, to honor Holder for the 33 bullets that were fired at him. Protestors met outside of Norwalk Sheriff's Station promptly at 3 p.m. for those 33 days.
I spoke with a Local Los Angeles activist, Damian Santana, who also has a major social media following promoting social justice. Santana stated, "seeing this many people come together for the greater good has been emotional and exciting."
Santana has been to each day of the protests. He claims local police officers have tried to discourage him along with his peers, but they know Holder deserves justice just as anyone else. Protestors gathered with signs stating phrases like, "33 Shots Unarmed", "We Want Peace", "Justice for Frederick", and many more. There have been attempts to spread awareness about the incident world-wide.
When asked how he felt about 33 shots being fired Santana responded with, "33 shots…33 shots man. 33 shots are enough to kill 33 men. There was no reason to shoot at him 33 times. Why couldn't they just deescalate the situation peacefully?"
With incidents like this one attention is put towards better training for policemen and law officials. In Biden's recent State of the Union speech he stated, "We should all agree: The answer is not to defund the police," He went on to say, "The answer is to fund the police with the resources and training they need to protect our communities."
Activists like Santana, the question is "Will these trainings be affective?" Santana stated, "I believe these officials need a bit more than training and resources…They need to have hearts."
In the future we can only hope for less violence and more progress, especially in cases like Frederick's.
Leave a Comment
About the Contributors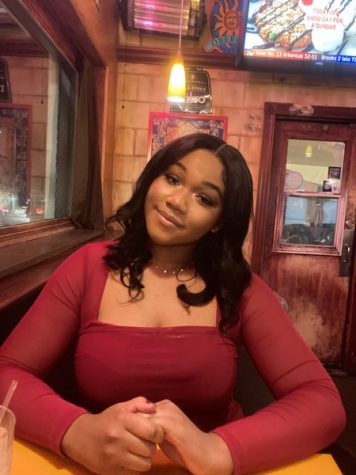 Desiree Lawson, News Writer






Desiree is an IB senior at Richwoods. Along with writing for the Shield Desiree is also Co-President of Richwoods French Club. She enjoys advocacy...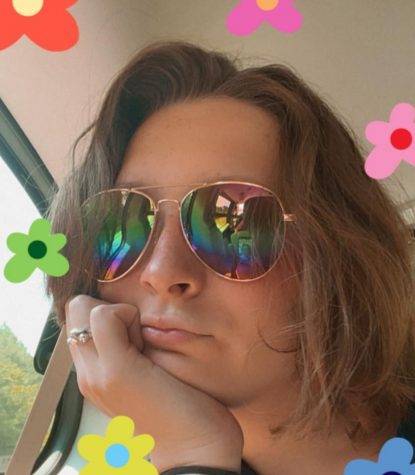 Addyson Cockrum, News Editor
Addyson is a sophomore at Richwoods and is the editor of the news section. She is in book club, school theatre, and GSA.