Rating Rolling Stones' top 5 albums of 2022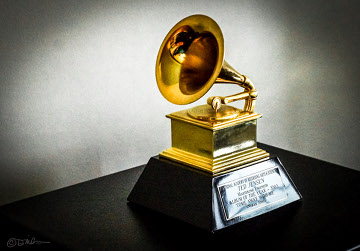 Since 2022 is almost at an end, it's time for Rolling Stone to announce their top 100 albums of the year. After taking a look at the list, I can say that their top picks were a little questionable at times, but there were also some perfectly placed albums. Their top 5 picks are definitely not what I would've chosen, so I gave my honest opinion about each. Warning: If you are a hardcore Swiftie, this may upset you. Proceed with caution.
5. Harry's House, Harry Styles
Rating: 3/5
Favorite song: Little Freak
Harry Styles' highly anticipated third album completely missed the mark. After an incredible debut single (Sign of the Times), and his critically acclaimed sophomore album, Fine Line, fans were eager to see what he'd release next. However, Harry's House could not beat his previous works. Judging by the album's name, it sounds like it should be a vulnerable insight into his life. However, Harry's House was bleak and empty. The production was good and there were some great songs, but that can't make up for overall lazy vocals and nonsensical lyrics.
4. Motomami, Rosalía
Rating: 4.5/5
Favorite song: SAOKO
In many albums, artists often either have weak vocals or weak production, or even both simultaneously/ However, Rosalía combines her beautiful vocals with incredible production on this project. She effortlessly combines different styles and influences into an incredibly cohesive album. This album definitely deserves its title as one of the best of the year.
3. Midnights, Taylor Swift
Rating: 2/5
Favorite song: Snow On The Beach ft. Lana del Rey
No. I think this album is highly overrated and doesn't deserve a top 3 spot, especially when there are so many better albums released this year. While there are some gems like Karma, You're On Your Own, Kid, and Mastermind, the songs just don't work together. In fact, the best songs on this album aren't even on the standard edition but are bonus tracks. Not to mention, Taylor is infamous for her random track lists, and this album is no exception. You'd think after over fifteen years in the industry, she'd be able to organize her albums better, yet the transition from Karma to Sweet Nothing gives me whiplash every time. This album doesn't come anywhere near her past works like Folklore, 1989, and Speak Now, to name a few. Maybe this would get a higher rating if Lana actually had a verse.
2. Un Verano Sin Ti, Bad Bunny
Rating: 4/5
Favorite song: La Corriente
Incredible album which completely encapsulates that summer feeling. It's no surprise this album broke so many records, including being the first all-Spanish album to be nominated for Album of the Year at the Grammys. Week after week, this album is constantly in the Billboard Top 200, and for good reason. In his short career so far, Bad Bunny has been incredibly successful. Can't wait to see what he releases next.
Renaissance, Beyoncé
Rating: 4.8/5
Favorite song: VIRGO'S GROOVE
This album is 100% one of the best of the year, I would go as far as to say one of the best of the decade. The incredible production, features, and vocals all make this album a true masterpiece. The effortless transitions between songs only add to this album's cohesiveness. I truly believe it is impossible to listen to this album and not want to dance, especially with songs like BREAK MY SOUL, CUFF IT, and HEATED. After listening to this project, no one can doubt Beyoncé's incredible skill.
Leave a Comment