Powder Puff Game
After all the COVID cancellations that happened last year, many were excited to get things back to normal with the annual Powderpuff game– a girls football game between the junior and senior class that takes place during homecoming week. However, the weather had other plans for that night. There was so much rain it looked as if Peoria were struck by a hurricane. Even the terrazzo was flooded! This understandably caused the Powderpuff game to be rescheduled. Although, since many students were already at the school, they stayed and played in the downpour, and, ironically, an unlikely bonding experience resulted. After all the chaos of that day, the Knights still brought the same school spirit weeks later for the rescheduled game.
Finally, the long-awaited game finally took place on October 19th. Students of Richwoods High School were able to pay $1 to buy out of their 7th hour class to come support the competition between the Senior class and the Junior class. Zoe Padilla, a member of the Junior class, explains, "the people playing all got along and it was a fun rivalry." Many agreed. Freshman Helen Harms said, "it was fun to see them run back and forth, attacking each other." Both classes brought their A game to the field, and it made the school proud.
There must have been some shattered hearts in the senior class as they suffered a defeat to their underdog rivals, the juniors! All jokes aside, at the end of the day, everyone concluded it was a fun game. There's just something about watching people tackle each other to the ground that really holds your attention! Here's to hoping that in future years we can continue this tradition, and maybe have a freshman vs sophomore game too.
Leave a Comment
About the Contributors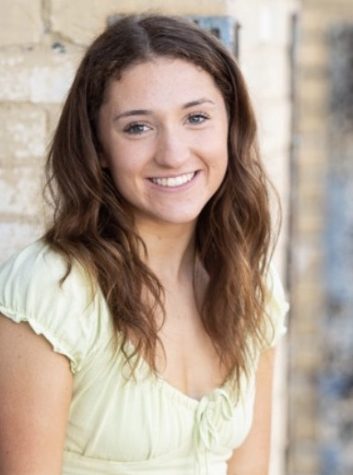 Liz Setti, Editor in chief
Liz is a senior at Richwoods and has been on the Shield since her sophomore year. She has been a writer, sports section editor, and now co-editor in chief....