Fatima's Book Recommendations
Book reviews and recommendations
During the majority of the 2020 COVID-19 lockdown many of us felt alone and bored out of our minds since we could not venture out of our homes. Many people turned towards social media more than usual, like Instagram and Tik Tok for an escape from the scary world we were living in. Tik Tok led me to discover the terms 'Booktok' and 'Bookstagram'. The term Booktok is a side of TikTok dedicated to all bookworms, where you can share the books you liked, talk about the characters and relationships readers adored, and bond with others who share similar views and opinions on your favorite authors and books.
Similar to Booktok, Bookstagram is the side of Instagram dedicated to all the readers and writers out there. In 2020, because of those dedicated areas of social media I started engaging more with that content and slowly fell in love with the popular books broadcasted on the media.  If you are looking for any distractions or hobbies, maybe reading can be for you. Maybe in this small article you may find your new favorite book(s) like I sure did.
Here are some of the books I found through Booktok and Bookstagram that made me fall in love with reading:
"Six of Crows" by Leigh Bardugo:
"Six of Crows" is the first book in the SOC Duology and fourth book in the Grishaverse series (can be read as a stan-alone.) The story follows Kaz Brekker and his gang as they are offered a heist for millions of Kruge which could solve all their problems. When they start working for their job, they all find that maybe the most different people can still form the closest of bonds.
"The Cruel Prince" by Holly Black:
"The Cruel Prince" is the first book in 'The Folk of the Air' series (trilogy). This series is a high fantasy series that still deals with the 'real world' as readers will learn the main character is human in a world of fairytale creatures.
"A Court of Thorn and Roses" by Sarah J Mass:
"A Court of Thorns and Roses" by SJM is the first book in the ACOTAR series which consits of five books, this whole series is a very heavy fantasy novel. The story retells the classic, Beauty and the Beast. The plot follows a girl who enters the world of Prynthia where she will learn not everything that shines is gold.
"Stalking Jack the Ripper" by Kerri Maniscalco:
Stalking Jack the Ripper is the first book of a four book series (five, including the novella.)
This story takes places during the 1800S in London. The story follows Audrey Wadsworth and Thomas Creswell who are determined to discover the identity of the mysterious Jack The Ripper.
Seventeen-year-old Audrey Rose Wadsworth was born a lord's daughter, with a life of wealth and privilege stretched out before her. But between the social teas and silk dress fittings, she leads a forbidden secret life. Against her stern father's wishes and societal expectations, Audrey often slips away to her uncle's laboratory to study the gruesome practice of forensic medicine. When her work on a string of savagely killed corpses drags Audrey into the investigation of a serial killer, her search for answers brings her close to her own sheltered world.
I hope maybe these books will engross you into the world of literature and make you want to read more. If you are more curious about other books you can follow my own book-oriented Instagram, @magicalbooknerd and/or my goodreads @fsg4star where I'll be posting book recommendation every so often or will be sharing my current reads with reviews!
Leave a Comment
About the Contributors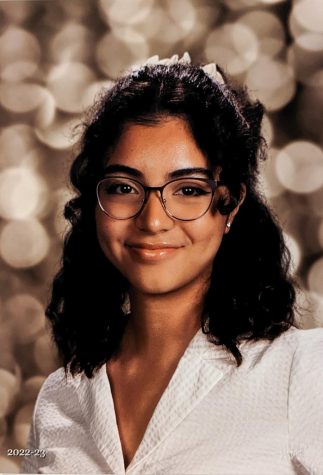 Fatima Salinas, Entertainment Writer
Fatima is currently an IB senior. She loves reading and writing. She is also a part of Interact, Spanish Club, and Book Club.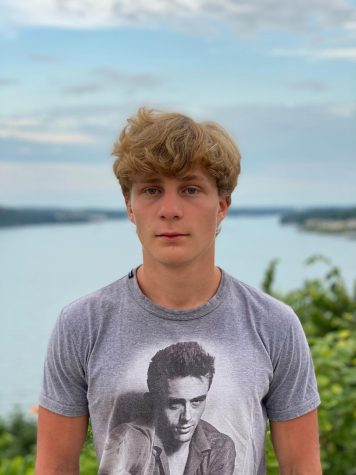 Cameron Williams, Entertainment Editor
Cameron is a junior student in the IB program. Cameron is president of the junior class and is the Executive Officer of the Richwoods MCJROTC.