CLB vs Donda
A comprehensive review of America's top music
There has been much controversy since artists Drake and Kanye West have released their albums "Donda" and "Certified Lover Boy." Certified Lover Boy, Drake's album, was dropped on September 3, 2021. Whereas Donda, Kanye's album was released on August 29, 2021. Many have sided with either artists out of spite, but some have genuinely preferred one album over the other. From opinions gathered throughout the week, there have been more Kanye fans than Drake fans, solely because Kanye's work was more unique and original.
In explanation, "Donda" was made in honor of Kanye's deceased mother. In concert, the Donda chant went viral all-over social media platforms like TikTok. Comments have been made about the eerie feeling evoked from the chant and some even thought up conspiracy theories of it being something more than just his mother's heartbeat. The general idea behind this album was to show how Donda's guidance molded Kanye into the man he is today. Many have called him crazy, but there are those who recognize him as a lyrical genius.
On the other hand, Drake's album, "Certified Lover Boy" abbreviated as CLB, has faced some backlash from the media. His album cover choice seemed immature and childish and some critics have claimed how his music has not changed over the years. The album cover has is filled with pregnant emojis which can be negatively perceived and misogynistic. In my opinion, I think CLB is a good album. The repetition of the same formula in his songs does not stop it from being good music.
CLB album cover
The students of Richwoods seemed to be in agreement about preferring the Donda album. Sauntrel Johnson, a student at Richwoods states, "I prefer Donda because it has higher highs." Luca Craghead also liked Donda because, "It felt new and innovative while CLB sounded the same as Drake's previous works. CLB was also boring."
Generally, the two albums have no comparison. Even though the artists released them around the same time, they are very different stylistically. Overall, both albums received lots of criticism, but both are good in different ways despite the competition the public has created out of the albums.
Leave a Comment
About the Contributor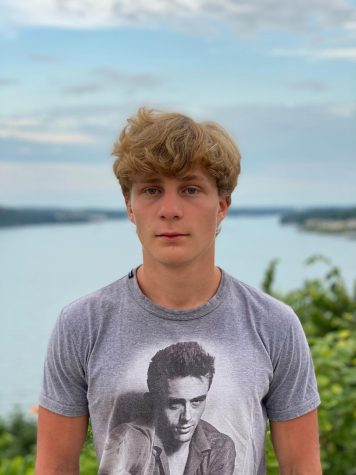 Cameron Williams, Entertainment Editor
Cameron is a junior student in the IB program. Cameron is president of the junior class and is the Executive Officer of the Richwoods MCJROTC.