Fighting for Accountability
The trials of Larry Nassar and his abuse
Larry Nassar was a former Michigan State University gymnastics physician. He was recently convicted of assaulting over 150 gymnasts throughout his career. In 1998 and 2000, Michigan State University athletes first made reports of Nassar to their trainers and coaches, but they failed to take action. In 2014, Michigan State University cleared Nassar of all charges after a former student claimed that he sexually abused them. Even after all these claims of sexual abuse, Nassar continued to see patients and assaulted many of them. The failure of Michigan State to hold Nassar accountable for his actions continued to enable and perpetuate his horrible behavior further into his career.
On August 29th, 2016, Rachel Denhollander, American lawyer and former gymnast, came forward and filed a criminal case against Nassar to the university police. In January 2018 Nassar was sentenced to 175 years in Ingham County, 125 years in Eaton County and is currently serving 60 years in federal prison for child pornography charges, according to ESPN. Despite all the accusations Nassar was still able to see patients. A senate hearing was held on September 15, 2021 where four gymnasts testified against Larry Nassar about the abuse they suffered from his hands. One of the athletes, Aly Raisman, 2012 and 2016 Olympic gymnast, said that the FBI made her feel as though her "abuse didn't count" due to the lack of action. On another account, Simone Biles, 2016 and 2021 Olympic gymnast stated, "To be clear, I blame Larry Nassar, but I also blame an entire system that enabled and perpetrated his abuse."
The lack of actions taken against these charges allowed Nassar to continue to abuse of his patients, and his reputation as a reputable doctor gave them his trust and silence. Gino Bartolo, a senior student at Richwoods who is extremely insightful commented, "The lack of action shown by the FBI is incredibly disgusting and embarrassing." The actions of Larry Nassar have not only opened the conversation of physical therapists and doctors in the sports industry, but also investigators and the FBI as a whole. Not to mention, the trial has represented how businesses such as USGA and IOC prioritizes reputation and profit, not athletes.
Leave a Comment
About the Contributors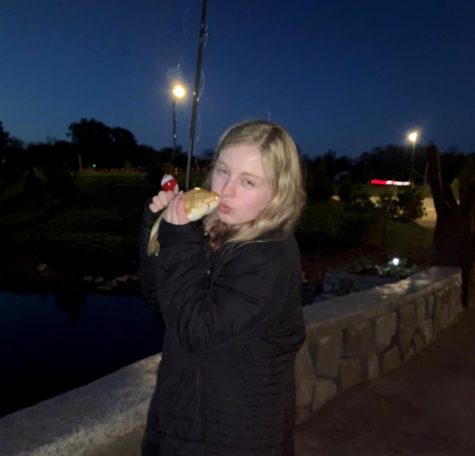 Audrey Drozd, Sports Editor
Audrey is a senior at Richwoods and is a raging antisocial. She is in student council, KISA, and Film Club. Audrey's favorite food is pizza, specifically...