What is the Peoria Guild of Black Artists?
The Peoria Guild of Black Artists, also known as "PGOBA", is a group of black artists from Peoria that come together as a group to make art. As stated in their pamphlet, "Our mission is to bring the Black creative community together, uplift one another, advocate and provide a platform for Black folk in the Peoria arts community, and provide resources and educational materials to our community in an accessible manner." Through their work, they have made a community that supports one another and creates a comfortable atmosphere for black voices that are overlooked or forgotten. They are open to participants.
My personal experience was wonderful. I was able to attend the annual Peoria Guild Fine Art Fair on September 26th. I saw their booth towards the beginning where they featured amazing works of art. There was a very sweet girl who explained to me who they are and what their goals were. She handed me a paper and pamphlets that contained important information and events. Later on, I had the chance to speak to one woman who told me they had just started last year. She explained to me how their guild has grown so much from when they started. We both feel as if this organization deserves more attention than it has received.
They offer membership benefits including Access to PGOBA'S Discord (their primary mode of communication), collaboration and networking, opportunities to showcase their work, volunteer opportunities, access to creative resources, and access to workshops and classes. Their contributing membership benefits are all benefits to general members, ability to propose new projects and start committees, opportunities for paid collaborations, portfolio highlight on PGOBA'S website, equipment rentals, and more coming soon. They have meetings every third Thursday of the month. They welcome guests without membership to come to their meetings. They also live stream meetings on Discord for those that cannot attend due to COVID. The location of the meeting will be mentioned in a Discord channel.
The Peoria Guild of Black Artists creates art of all kids. Their members work on writing, poetry, spoken word, drawing, painting, sculpture, photography, videography, performance art, interior design, music, and a number of other art forms Their pamphlet states "Our members come from diverse creative backgrounds. We welcome and encourage a wide spectrum of mediums and experience!"
Leave a Comment
About the Contributors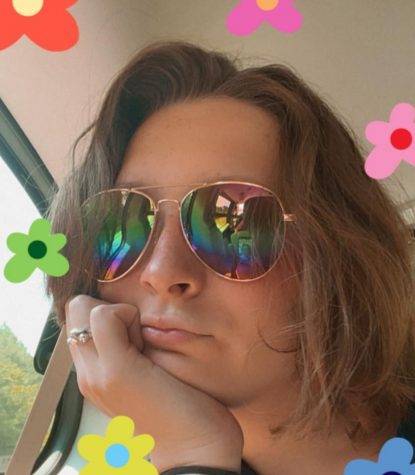 Addyson Cockrum, News Editor
Addyson is a sophomore at Richwoods and is the editor of the news section. She is in book club, school theatre, and GSA.