Jelani Day's Body is Found
Local graduate student's body is found along the shore of the Illinois River
On August 25, 2021, local graduate student at Illinois State University, Jelani Day, was reported missing. Two days after his disappearance, his car—a white Chrysler 300—was found in a wooded area of Peru, Illinois, a small town just an hour north of Bloomington, Illinois. Inside the car were the clothes Day had been wearing the day he was last seen. However, it was not until September 4 that Day's body was found along the shore of the Illinois River.
Day, who was studying to be a doctor, had been living and going to school in Bloomington, Illinois. Bloomington Police public information officer, John Fermon, said "Jelani was such a great person and had so many great friends." When asked about Day's family, Fermon said "[he] couldn't put [himself] in their shoes." "I'd want to know the answers, good or bad, to start the grieving process," Fermon said.
Fermon said he understands the Day family's frustration that Jelani's case didn't get much attention at first unlike that of Gabby Petito who was recently found deceased in a small town in Wyoming.
Jelani's mother, Carmen Bolden Day, spoke to CNN about her son's missing case, stating "[she] had to organize her own search." "I did all the legwork," Carmen said. "Me and my kids; me and everybody that never knew Jelani; my family, friends, strangers did all the leg work."
"[Jelani] didn't deserve this," Carmen said. "My son wasn't involved in the streets…He wasn't [anything] but I guess that could have been their narrative, and then it would've been 'oh let's forget about him.' But [Jelani] was a productive citizen. I raised a good young man. Somebody did this to him."
Authorities have not currently deemed Jelani Day's death a homicide, however, they have not completely ruled it out. The Bloomington police said circumstances surrounding Jelani's death are "very suspicious." John Fermon announced to Chicago's CBS 2 that "LaSalle County Sherriff's main focus is [to determine whether Jelani's death] is a homicide investigation or a death investigation." As for the Day family's lawyer, Hallie Bezner, she has no doubt that "Jelani did not end up in that river willingly."
"I speak for the family when I say that we are confident someone did something to Jelani," Bezner said. "We don't know who that person is, we don't know what they did, but we feel very strongly, and the evidence points to someone else being involved in this."
A celebration of life will be held for Jelani October 9th in Danville, Illinois. "Jelani is going to make a change," his mother said. "I want to bring awareness to people of color that are missing. It shouldn't matter if you're black or white for anybody to help you. It should just be because you breathe air just like I do, and you are somebody to your family just like [Jelani's] somebody to us."
Leave a Comment
About the Contributors
Mason Hucal, News Writer
Mason is a senior at Richwoods and is a student in the IB program. At Richwoods Mason has been in the Double Bass and Orchestra for all of his 4 years....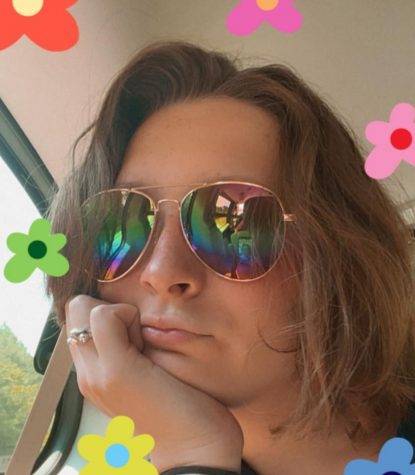 Addyson Cockrum, News Editor
Addyson is a sophomore at Richwoods and is the editor of the news section. She is in book club, school theatre, and GSA.