Richwoods Fall Sports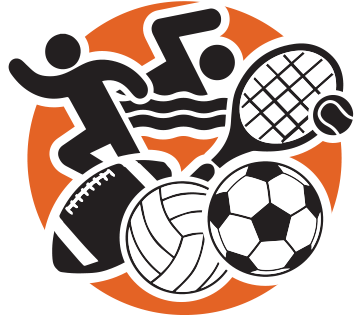 Our Richwoods Knights football team started their season off in a hard-fought battle against the Bloomington Purple Raiders. The final score was 26-28 in favor of the Purple Raiders. Our season has been on a rocky start, the current overall record being 1-3. Although Friday, September 16 our Richwoods Knights went out to Dozer Park for a match against Peoria Notre Dame. Anyone at that game could tell you that our Knights weren't there to play a game, they were there to WIN! And that is exactly what our Knights did. The final score was 48-34 Knights! Highlights of the game include, senior Cory Wysinger receiving a 61-yard touchdown pass. Senior Wade Jackson had a 75-yard touchdown run. When asked if the team did anything different to prepare for the tough game against PND, senior Kaizon Davis said, "We had a better week of practice and we had high energy." Davis continued stating, "we want to carry this momentum over into the next games." Hopefully, with this new burst of momentum and determination, our Knights can make this a winning record season!
The Knights boys' soccer team is off to a good start, currently 11-6-1, they're gearing up for the postseason. This season is especially special for the Richwoods soccer program because of the newest addition to the fields, lights! The lights are finally up and running so both soccer teams can host games at night, prior to having the lights all games had to be played at 4:30. Senior Carter Rodgers said that "it makes the field feel more complete, the atmosphere surrounding the field is completely different than before." The boys will host Dunlap on Thursday, October 13 for senior night so come check out the new lights! Also, for the Storm the Castle 5k, the soccer teams will be hosting the race on Saturday, November 12th to raise money for more field upgrades. Don't forget to sign up!
Volleyball is absolutely dominating the court! They are currently 5th in the conference with 4 conference wins and 12 total wins. The knights are led by new head coach, Heather Haliburton, who was previously the freshman team's coach. She is settling in quite nicely with the team. Senior captain Sanai Sydnor said that "We've come a long way; this is the first time in Richwoods history that we've had a winning season. With help of our new coach, we have made significant improvements and I look forward to seeing what's to come." The volleyball team begins the postseason in two weeks so stay tuned!
Both the boys' and girls' golf teams had amazing seasons, each team had two players making all-conference, on the boy's side, Crayton Hardin and Brock Brown, and on the girl's side, Maggie Urich and Elle Seshul. Crayton, Maggie, and Brock all advanced to sectionals where Maggie and Crayton finished their Richwoods high school golf careers. Brock on the other hand got off to quite a rough start at sectionals but he battled back and finished with an exceptional back 9 and qualified for state! Congrats to Brock and good luck at state!
The Cross Country team is racing toward the end of their season with many individual medalists and multiple top finishes. The girls' captain Darielle Saintilus said, "The past couple of meets we've seen incredible progress and I think moving forward everyone on the team will be able to reach their goals." In a tri-meet on Saturday, October 1st everyone on both teams got personal records, and on the girls' side, Darielle Saintilus got 1st place. Conference and Regionals are coming up soon and the Richwoods runners are a team to look out for. As the team likes to say… Eat pasta run fasta!
After a fantastic season last year, the girls' tennis team is looking for another Sectional title. So far this season the team has had many wins and top finishes, they even beat both Normal West and East Peoria 9-0. They even had a fantastic win at the Peoria High School invite with multiple girls getting first and second in their brackets. With the end of the season nearing, the ladies are cracking down and working harder than ever to repeat their success.
Leave a Comment